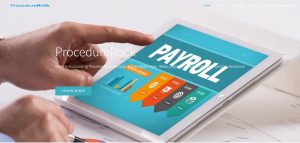 Making Accounting Processes, assets and cost analysis easy– Make payroll-related Strategic & Tactical decisions.
We are proud to announce the launch of a feature rich software platform, which records all facets of your business operations from payroll to leave recordings, petty cash, employee bio-data, tasks, training and much more.  Keeping to our affordable model within policies and procedures membership, our state of the art functions gives you the best HRIS software, at the best price.
Join today and get on board with the growing team.
www.procedurerock.com.au